Father's Day in the UK
A few pints of lager, a day to watch football alone and a roast with all the trimmings is how most dads would imagine their perfect day. In fact, when asked about their ideal Father's Day, most fathers would probably reply with this exact setup. The paternal figures in our lives are usually happiest with the simplest of gifts, but what do you do if you feel like you just give them the same old presents year after year?

If you're stuck on how you can show your dad you really care, then there's no need to fear – we're here to help you discover the perfect gift for your dad and how you can both spend a memorable Father's Day in the UK.


Do's and Don'ts for Father's Day
No one dad is the same, but when it comes to Father's Day, there are some things you really have to do on their special day – and some you definitely have to avoid. We've broken down some of the great things you should do on Father's Day this year, as well as what counts as a deadly sin in their book.
DO - let them catch their ZZZ's
Whether your dad likes to stay up late and sleep in or rise with the lark, Father's Day is the one day of the year – and perhaps their birthday! – when they should be left to their own devices in the morning. There's nothing nicer than knowing you don't have to wake up with an alarm to rush out the house, so make sure their day starts right with a luxurious lie-in.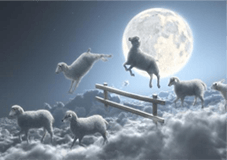 DON'T - ruin the peace and quiet
Let your children run riot in the early hours of Father's Day and the day is ruined before it's even begun. No matter how much your partner may enjoy having his children climb onto bed with him in the morning, there are certain times when an extra hour alone is truly appreciated. And if you've managed to catch the kids before they've given your partner a rude awakening, then make sure to keep them quiet while he catches that beauty sleep!
DO - embrace the traditional breakfast in bed
Just like with Mother's Day, an essential part of any Father's Day is the quintessential breakfast in bed. Whether you make it yourself or enlist the helping hands of your little ones, make sure you include this special treat in your plans for the day!
DO - get crafty
Everyone appreciates something handmade, whether it's a card covered in glitter or a cake. Surprise the paternal figure in your life with something you slaved over or give your partner something handmade by their children.
Better yet, why not do a little DIY on their behalf? If you've been nagging them to fix something broken in your home, then take this opportunity to do it yourself. That way it gets fixed and they don't have to think about it anymore!
DON'T - personalise everything
Sometimes personalisation can add a unique appeal, but it's not always appreciated. Cushions and mugs with a family picture on them are likely to end up in the bin once your back is turned, so spend your money on something that's going to be appreciated for years to come. An illustration of your family could be a sweet idea, as could a playlist of all their favourite songs, no matter how cringey.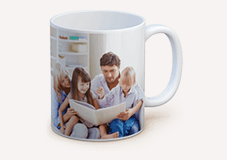 What Dads Really Want for Father's Day
It's a sad reality that often the gift-giver doesn't quite get the perfect gift. In fact, what makes it even harder to get a gift for your dad is that, when asked what they want, they usually reply with something incredibly unhelpful, like 'a bit of peace and quiet'.

Dads are notoriously hard to buy for. Unlike a mother, they're not likely to think you've been particularly thoughtful if you opt for a bunch of flowers and some chocolate. Even pampering items, such as shaving equipment and lotions, can be a little tricky to get right. Therefore, it's worth considering your dad's interests and passions to get to grips with what would make the perfect gift for him.
The most wanted gifts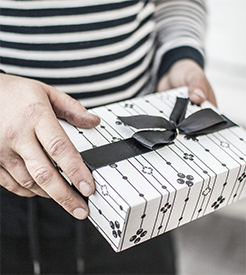 Thankfully, it's really not that hard to get it right. According to a
recent survey
, most dads expect nothing more than a pair of socks, which is always a cheap option!
What they really want though, included such things as a family meal, a bottle of bourbon and a new watch. Other products high on their wish lists included photography accessories, a pizza oven, power tools, football tickets, fancy coffee, vinyl records, beard oil, headphones, bicycle gear and a trip to the pub. Depending on your budget, you're bound to find something perfect for your dad in that selection!
A top trick for getting a perfect gift is to consider their interests and your budget. If they're really into cycling but anything relevant would be a little out of your price range, then get them something cycling themed – such as a thermos they can take with them on their outings.
The Best Gifts to Buy for Your Dad
Father's Day may not be given as much importance as Mother's Day, but it's still nice to show your appreciation in a material way. We've racked our brains to come up with the perfect presents depending on your dad's pastimes and passions.
A dedicated gardener
If your father loves nothing more than spending a day gardening in the sun, then indulge his weekend weeding by gifting him a new tool that will help him carry out the necessary garden upkeep.
A gardener's tool belt will help make him feel like he's got everything in hand when it comes to taming unruly shrubs while some high-quality gardening gloves will help keep his hands free of cuts and scratches. If your dad has all the gardening tools and knick-knacks he could ever need, then consider giving him a good-quality hand cream. You can get some that are purposely made to moisturise and treat hands worn from hard work. Not only does it tie in with his interests, but it's a small way of caring for him in a way he would never think of himself.
Sports-obsessed
We all know what it's like to have a dad who's sports-obsessed, whether they're fanatic about football, gaga for golf or crazy for cricket. Some obvious gifts include such things as the kit of the team they support or season tickets.
A really thoughtful gift would be to see if you can get hold of the program of a match that is particularly important to them – or perhaps even one that is important to both of you. If your dad loves nothing more than teeing off, then treat them to a bit of luxury in the form of a
gold-dipped golf ball and tee
. They come in both playable and display versions, meaning your dad can either make a statement in the home or on the course.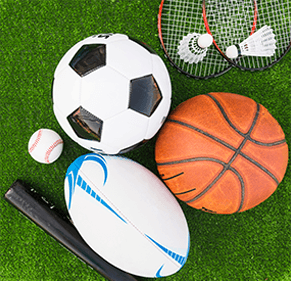 The smart dresser
A necktie may be something you'd really rather avoid gifting, but if your dad is a smart dresser, then it may be inescapable. If you do end up opting for the traditional tie, then partner it with a decorative tie pin or even a matching pocket square. Another popular option are cufflinks, which come in a range of styles. Consider purchasing ones that pay homage to your dad's likes, such as those shaped like guitars and so on.
If you feel like you've gotten your dad ties and cufflinks one too many times, then consider what else would complete his outfits – what about buying him a good-quality belt or new scarf? If you're really stuck for ideas, have a little snoop in his wardrobe and see if you can spot what he's missing!
How to Really Spoil Them on Father's Day
Father's Day is truly the one day of the year that is all about how much you appreciate the hard work that your dad or the father of your children has put in over the years. For that reason, you may be in the mood to really push the boat out, and so we're here to help.
Make their Father's Day one to remember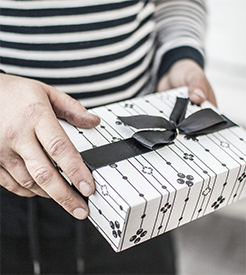 First of all, consider the day as a whole. Father's Day isn't just about buying a gift and a card. If you want your father or partner to really feel that you've put some effort into their day, then it's definitely worth planning something that you can all do together. Go the extra mile and take them for an extravagant meal at a posh restaurant; you could even invite the whole family and make a reunion out of it. Make sure you book a table well in advance, though, as many other people are likely to be taking their fathers out for a meal, too.
If the cost of a posh meal is a little out of your budget, then recreate your own from home! All you need is a nicely laid table and recipes for a three-course meal. Making the meal yourself adds an extra special touch, and if you're not the best at making pudding, then you can always buy it in!
Extravagant gifts for a special treat
Once your plans for the day are set in stone, it's time to turn your attention to the gift – or gifts! – you're going to be giving. If you fancy gifting something particularly extravagant this year, then it's time to think outside the box. Designer items, such as sunglasses, watches and clothes, are always very appreciated and could be something to consider.
If your dad likes nothing more than a turn at the cards, and you'd like to gift him something completely unique, then consider giving him some
gold-dipped poker cards
. Dipped in pure 24-karat gold and complete with a stylish cherrywood case, this extravagant set will form the centrepiece of many a fun evening. Whether you're betting with cash or penny sweets, your dad is sure to appreciate such a lavish gift.
The best dad jokes to get them chuckling
There's nothing that dads love more than a good dad joke. Get their day off to a good start with a few of these gags.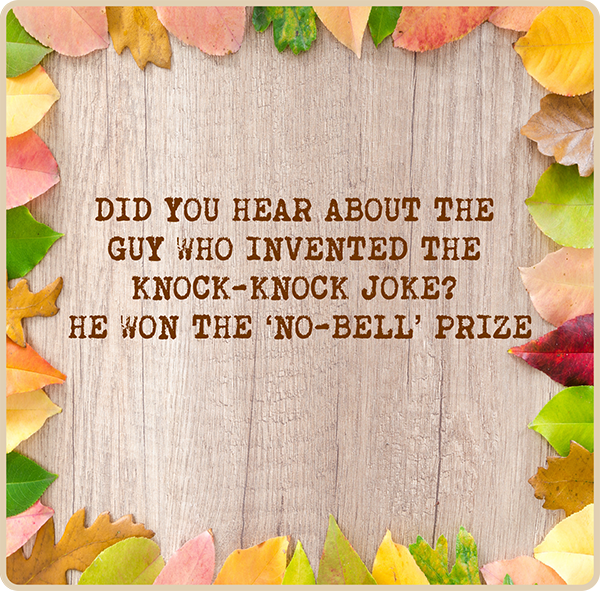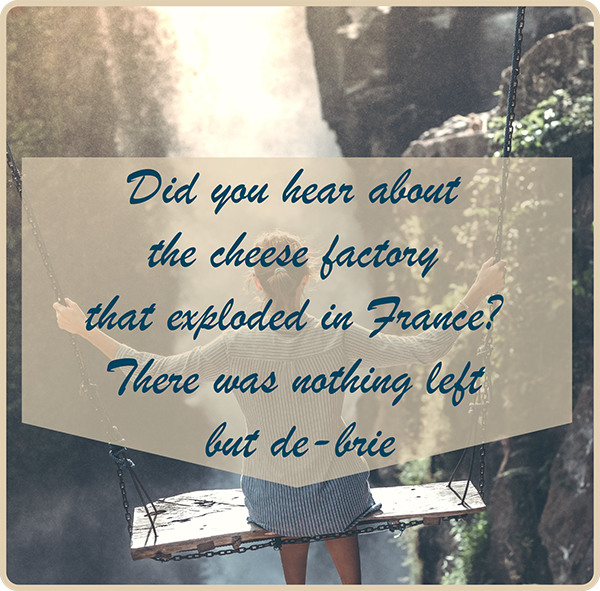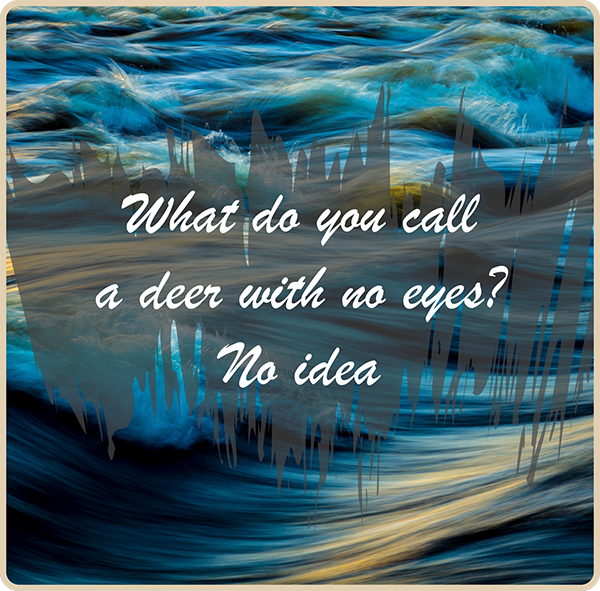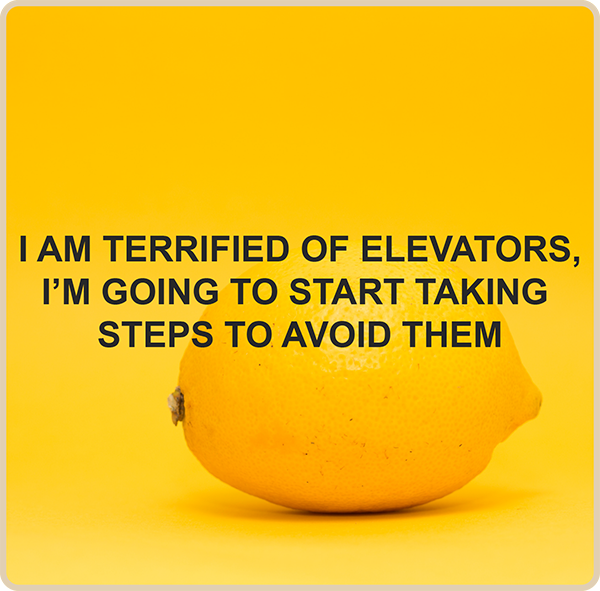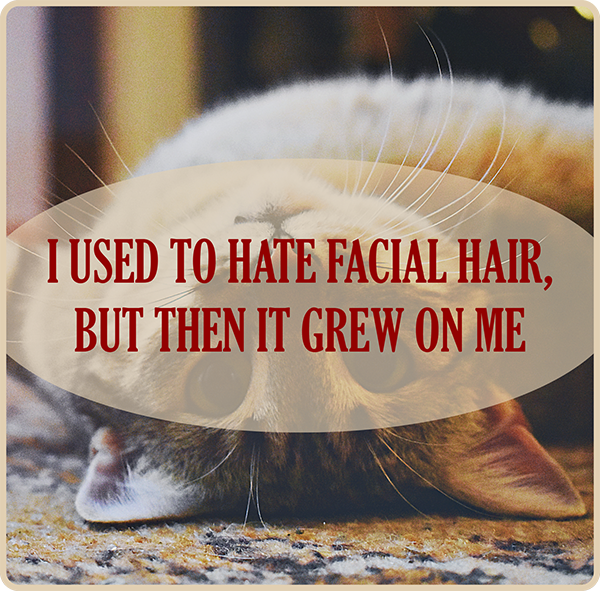 Traditional Ways to Spend Father's Day in the UK
Father's Day in the UK is celebrated on the third Sunday of June every year, just as it is in the United States. Originally fathers were celebrated on St Joseph's day, as they continue to be in countries such as Spain and Italy. However, the popularity of a separate day for fathers, as championed by the Americans, ensured that the day as we now know it entered into British culture sometime after the Second World War.
In the UK it's customary to take or send gifts and cards to your dad, as a token of appreciation for their hard work. Making cards is a popular pastime and children will often be encouraged to make these in school so that they can take them home to their fathers.
The traditional 'meal out'
Traditionally, pubs and restaurants will become quite busy on these days, and a Sunday lunch is the meal of choice for the day. In the UK, Sunday dinner usually consists of a cut of meat, served with vegetables cooked in a variety of ways, as well as mashed potato, roast potatoes and Yorkshire puddings. Lashings of gravy will always feature, as well as other sauces to suit the type of meat. These typically include mint sauce, bread sauce, mustard and cranberry jelly.

The Best Gifts to Buy for Your Partner
Whether you're buying on behalf of your children or want to get a gift that will let your partner know how much you appreciate them, the breakdown below will help you find the perfect present for your partner.
The footy fan
Most men are fanatic about football, and if your partner is too, then you may be looking for a gift that you haven't already bought for him (or that he hasn't bought for himself!). If your partner has already got his hands on the most recent kit of his favourite team, then a scarf in team colours is the next best thing. If you're feeling especially grateful this year, then tickets to an upcoming match would be a great gift that's sure to win you some serious brownie points.
For something with a football focus that doesn't cost the earth, the most recent edition of a popular football game like Fifa is always a good option. Finally, if there's football on in the day, then invite his friends around to watch the game for a low-cost gift that he's sure to see the sentiment in.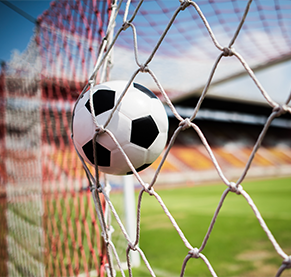 Cool in the kitchen
Having a partner who's a dab hand in the kitchen has a long list of benefits. Make the most of their culinary competence by gifting them a new kitchen item that they'll soon be unable to live without. A new chef's knife, or set of knives, will always go down a treat, or you could indulge your partner with a new kitchen gadget that will make all your lives easier.
If the kitchen is already bursting at the seams with a wide selection of gadgets and gizmos, then a thoughtful gift would be to give them a new recipe book or even a subscription to a food magazine. Posh oils and quality ingredients are always welcomed by someone who loves their food. Consider giving them high-quality ingredients so they can create a dish they've always wanted to try.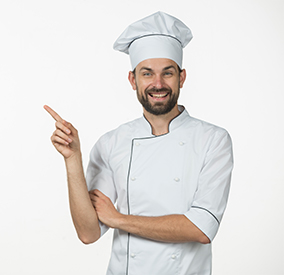 The gamer
In this day and age, it's more likely than ever that your partner likes to spend their free time defeating virtual bosses and levelling up. In this case, capitalise on their favourite games by buying products that relate to it, such as game-related merchandise. Many games come with walkthroughs and collectable items that you can purchase separately, or you could simply buy a new game for your partner.
You could even consider buying special gaming equipment for your partner, such as a gaming chair, a headset so they can speak with their friends online when playing or an extra controller so either you or your children can join in with the fun! Failing that, a clothing item that references their favourite game or characters, such as a T-shirt or socks, is always a popular option.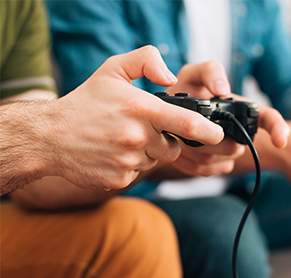 The Best Gifts to Buy for Your Grandad
Father's Day is a day for celebrating all the fathers in your family, not only your dad and the father of your children. Let your grandfather know how much you appreciate him, too, with a gift that's perfectly matched to his favourite pastimes.
History buff
If your grandad enjoys sharing historical tidbits every time you see him, then make sure to indulge his interests. You could gift him a historical map of his local area, which will become a focal point in his home, or even a replica of an historical object.
If they're not particularly interested in home decorations, then a box set of an historical documentary is sure to put a smile on their face. If their historical interests lie firmly in the 'middle ages', then what about investing in a homebrew kit so they can brew their own mead?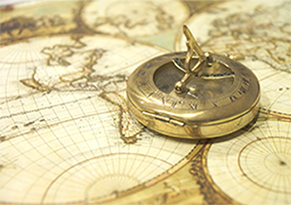 The entertainer
It's great to have a member of the family who loves to host and entertain. If your grandad is this special person, then it would be a good idea to give them a Father's Day present that nods to their role. Smaller items such as nice glassware and party games are likely to be very appreciated, especially as these kinds of things are the most likely to get damaged!
If you would like to gift something that will help keep the party going at all times, then you could give something like a music player or even a new gadget such as an Alexa or a Sonos music player. Easy to use and relatively setup-free, a gadget like this is low-tech enough for an older person to use yet sophisticated enough that it will help provide the backdrop to any occasion.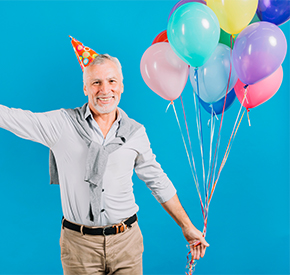 The one with the drinks cabinet
It's a well-known fact that many grandads are partial to a little tipple every now and again. If your grandfather falls into this category too, then you may wish to give him something to whet his whistle! Consider buying him a new spirit or brand of beer that he hasn't yet tried, or a nice new beer glass for him to enjoy his ale from.
If he's partial to a particular drink, then consider buying him it in bulk, so that he can enjoy more of what he enjoys the most. Another option would be to buy him a distillery set so he can make his own beer or gin. There are plenty of sets like this available, and all come complete with instructions so you can sit back and wait for him to treat you to a drop of his very own alcohol!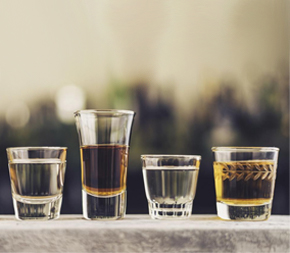 The best fathers from film and TV
With their awful jokes and grumpy natures, the father figure provides a lot of comic relief in both film and TV. These fatherly characters are well-loved, often because they seem just a little too similar to our own dads. Which character is most like yours?
Homer Simpson - The Simpsons
Star of the cartoon family The Simpsons and an awful father in many ways, Homer still has a big heart and always manages to prove it . . . eventually.
Fatherly quote:
Kids, you tried your best and you failed miserably. The lesson is, never try.
Phil Dunphy - Modern Family
The king of poor puns and superior dad jokes, Phil always has his kids at the heart of what he does even if that means embarrassing them on a regular basis.
Fatherly quote:
The king of poor puns and superior dad jokes, Phil always has his kids at the heart of what he does even if that means embarrassing them on a regular basis.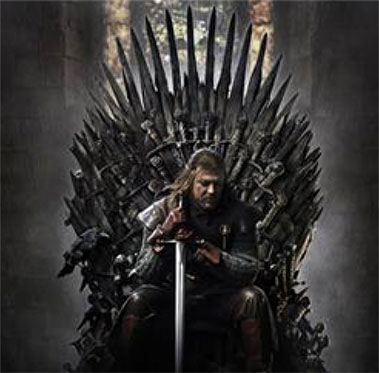 Ned Stark - Game of Thrones
The patriarch of the Stark household, Ned maintains the north of the country as well as a busy and uneasy family situation.
Fatherly quote:
War was easier than daughters!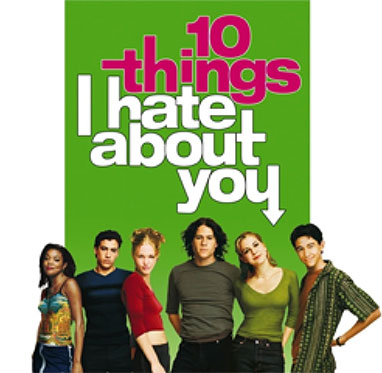 Walter Stratford - 10 Things I Hate About You
Single father to sisters Kat and Bianca Stratford, obstetrician Walter Stratford constantly lives in fear of his teenage daughters falling pregnant.
Fatherly quote:
What are the two house rules? Number one: No dating till you graduate. Number two: No dating till you graduate.
Whatever father you're buying for, you're bound to find the perfect gift in our gift guide. What's the best gift you ever got for your dad?