Birthdays in the UK and How to Find the Perfect Birthday Gift
There are many opportunities in the year to give gifts and show your loved ones how much they mean to you, but no day is more important to an individual than their birthday. Whether you love to make a big fuss of birthdays or tend to keep it casual, there's no denying that a birthday is a great opportunity to show your loved ones how much they mean to you and how their special day is important to you all. For this reason, we're covering everything you need to know about birthdays in the UK to make sure you pull off the festivities with a bang.
Seven Tricks to Getting Cool Birthday Gifts
Gift giving can sometimes be a bit of a challenge; no matter how well you know that special someone, all the good ideas you had for excellent birthday gifts seem to go out the window as soon as it's actually their birthday! Thankfully, there are a few tried-and-tested methods to getting the best gift you possibly can.
1. What do they love?
First of all, consider the person you're buying for. What are their passions? Do they have any hobbies that they love to pursue? This will immediately help you narrow down the selection of gift categories you may have been considering so that you can home in on a birthday gift that they'll genuinely appreciate.

Make a list of everything you know they're interested in, no matter how passing the interest. Next, list all the different gifts that can relate to these interests, big and small. You don't have to get all, or even any, of these gifts, but brainstorming in this way can help you work out what birthday gift you will eventually be getting.
2. What do they really dislike?
This is the question that targets the opposite end of the gift-buying spectrum. What do they really dislike so that you can rule it out completely?
3. Are there any issues to take into consideration?
This part of the gift-selection process is also related to working out their dislikes. Considering what issues there may be with any of the gifts you've included in your list means you don't end up buying them a gift that they won't be able to use.

Do they have any allergies you should be making a note of, or do they really hate certain foods? If they're teetotal, then obviously, alcohol won't be a great choice of gift, and if they don't currently have a bath, then a set of bath bombs is likely to find its way to the charity shop.
4. What do they need?
Sometimes it can be a little boring to combine birthday gifts with essentials, but often, gifts such as these can save your relative or friend a lot of money. If they've recently moved into a new home, a gift card for a local homewares shop would be appreciated, or you could even buy a decorative item to adorn their new mantelpiece.

As their special day draws closer, make sure you keep an ear out. It could just be the case that they mention something they're in need of. Even if you think buying them a new set of pans is a boring gift, consider how much they will appreciate being gifted something they really want, which they will use constantly.

5. What's their style?
Cute and kitsch, modern, rustic or grunge, whatever their personal style, it's important you take this into consideration when looking for the perfect birthday gift. The reason for this is that we often think we know best when it comes to the people we love. Even if we know their current emo phase isn't going to last, that doesn't mean you should get them gifts covered in flowers and love hearts simply because you think those types of items would suit them better.
6. Is the birthday a big one?
The age the birthday person is reaching is a big factor in how lavish your gift should be for it to be appropriate. Turning a certain age (such as 18, 21, 30, 40 and so on) means birthday celebrations should be a little bigger than usual, and this includes gifts too.
7. Stick to the budget
Last, but certainly not least, make sure you stick to the budget. If you and the birthday girl or boy only ever spend a few loose pound coins on each other, then make sure you don't embarrass them by spending above and beyond the usual sum.

Of course, there are certain exceptions to this rule, such as how important the birthday is. If you're all celebrating a special someone turning 30 years old, then you can definitely afford to buck the usual trend and get them something really unique.
3 Wrapping Tricks to Make Birthday Gifts Look Great
These simple tricks will help elevate the look and appeal of the birthday gifts you give this year. What are you waiting for? Time to think outside the gift bag!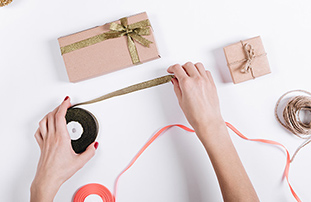 Never underestimate brown paper
You might think brown paper is only for posting parcels, but brown paper can actually look very classy when done properly. It provides the perfect blank canvas which you can jazz up using exciting ribbons, patterned tapes and stickers.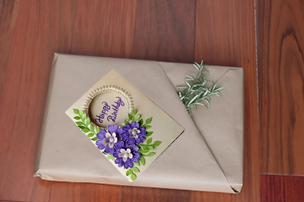 Create a place to stick the card
Wrap your birthday gift up neatly and then turn it so it's facing up. Cut a triangular-shaped piece of paper either in the same pattern or in a complementary one. Make sure the triangle is big enough to cover one of the corners of the gift and overlap on the side.
Stick the card in
Use double-sided tape to stick this paper to the present, leaving a gap where the paper meets the middle of the gift for you to stick the card in!
It's not all about paper
When it comes to wrapping birthday gifts, you're not confined to paper. Wallpaper samples and fabric offcuts are great things to wrap presents in, and you can even paste together pretty pages from magazines to create a unique-looking gift. Of course, make sure your fabric offcuts have beautiful bright patterns and don't come from old clothes!
The most important thing you can do, though, is to communicate. Keep talking and sharing your interests. He will always care, and so should you!
Unique Birthday Gifts for Her
Buying presents for women doesn't have to be a difficult task, even if it feels like it! No matter who is celebrating their birthday, whether it's your mum, partner or best friend, we know what birthday gift ideas for her will really hit the mark.
For the sporty one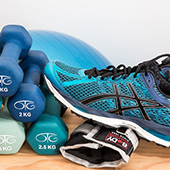 It can be hard to come up with unique birthday gifts for women, but it's easier if you consider her interests. If the birthday girl loves nothing more than getting her sweat on, then how about buying her a new pair of sports leggings? Get them in a funky pattern so that she'll really stand out on the yoga mats.

If she's always in the gym or at yet another early-morning class, there's a good chance she knows what it's like to suffer from sore muscles. An alternative gift could be a sports massage to really get those knots out.
The Spiritual one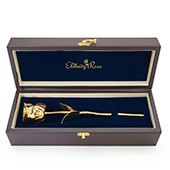 Show your friend you appreciate her spiritual side with a piece of jewellery that features a healing gem as the focal part of the piece. You can find bracelets, anklets, necklaces and rings that all feature these stones.

Most spiritual people like to surround themselves with natural beauty, so if you feel like getting her healing gem jewellery isn't quite the right choice, you could opt for a beautiful flower. An eternity rose will add a touch of natural beauty to her home, featuring a real rose preserved for eternity.
The sleepy one
She's the first to fall asleep at night and the last to wake up in the morning; if you're looking for the best birthday gifts for her that are relevant to her most well-known characteristics, then you won't go far wrong with pyjamas! A satin pyjama set will keep her warm and stylish at night and definitely beats that oversized T-shirt that she's been wearing.

For an alternative gift, consider purchasing her an alarm clock that lights up gradually to wake up that sleepyhead! Using coloured lights that gradually brighten, these alarm clocks provide a gentle wake-up call that will help regulate her body clock.
The stylish one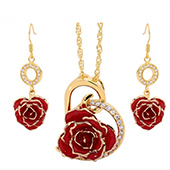 If the birthday girl can always be relied on to look smart and properly dressed for any occasion, then the best birthday gifts for her are definitely going to be fashion focused. A new handbag will never be unwanted. Just make sure you keep an ear to the ground so that you get a style of bag that's very 'in' right now.

Alternatively, a pretty jewellery set will help elevate any of her outfits. Eternity rose jewellery sets feature real preserved rose petals and 24-karat gold and include both drop earrings and an eye-catching necklace. If the birthday girl is someone special to you, she's definitely worth the extra effort!
Birthday Gift Ideas for Your Girlfriend
Girlfriend, fiancée or wife, no matter what relationship you and your partner have, you know just how important it is that you get the right birthday gift for them. The stakes can be high at this point in the year as it's your golden opportunity to prove just how well you know them. Thankfully, we've broken down several different birthday gift ideas for women that will match both your budget and relationship status.
New Relationship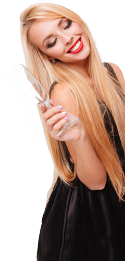 Read carefully now! A new relationship can make buying birthday gifts for a girlfriend a little tricky as you're both eager to impress yet wary of scaring them off. For this stage in your relationship, you'll want to find a gift that walks the fine line between being seen as caring and cool as well as one that isn't too flashy.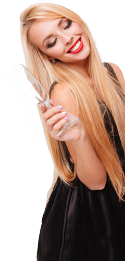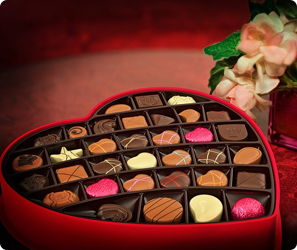 A coffee-table book is a high-quality gift that will highlight some of her favourite interests. You can find beautiful books on travel, fashion, art, the natural world and more, all of which would make a beautiful statement on any table. If she loves nothing more than making her home look and smell nice, then consider giving her a scented candle or handcrafted pottery, partnered with some luxury chocolates or sweets, of course!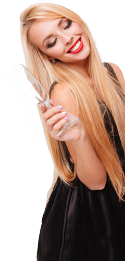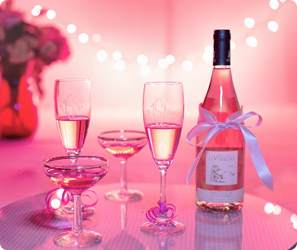 If she's more into going out than staying in, an alternative option would be to buy her something related to her favourite band, such as a band tee. Another option could be to buy her a certain drink she likes or, if she loves a caffeine hit to perk her up after a big night, some good-quality coffee beans. You can even get these on subscription for a really thoughtful gift that will keep her well-stocked in hot beverages.

Comfortably Dating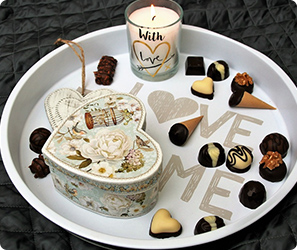 At this stage in your relationship, you don't have to worry that you're going to creep your partner out. They're your confidante, and you probably classify them as your best friend too, which means you know the score for how birthdays should pan out.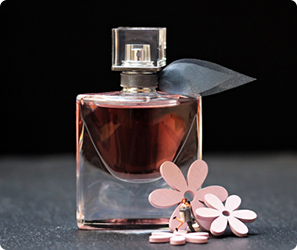 A classic gift for women is a perfume or a perfume box set. If you're not sure what scent she likes, then you can also get scent miniatures or find a perfume in rollerball form, which is cheaper and. therefore, less of a waste should she not like the smell.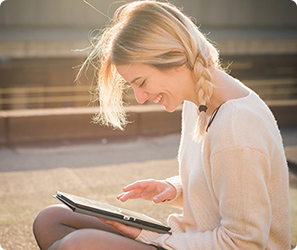 At this point in your relationship, you know your partner's vices too, which can come in very handy come gift-giving time. Is she addicted to new stationery, does she love nothing more than new socks or does she like to get her hands on the newest beauty items? If so, then either find unique items that match these vices or commit to a subscription for her. In fact, there are tons of subscription boxes and magazines available on the Internet, so no matter her interests, you're bound to find something that's right for your beau.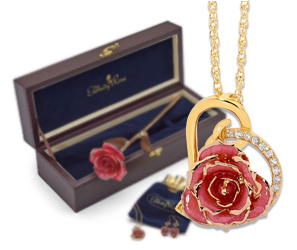 Last but not least, a good fail-safe for any birthday is some beautiful jewellery. Obviously, avoid anything that comes in a ring-sized box—including rings—and stick to earrings, necklaces, bracelets and watches. For something truly different from the options on the high street, you could gift her some
rose petal jewellery
, which consist of real rose petals and 24-karat gold.

Birthday gift ideas for your wife
You've been with your partner long enough now that you've learnt from past mistakes what constitutes a good birthday gift and what definitely doesn't. That blanket with cats on? Yeah, that was a mistake.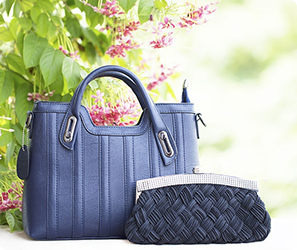 It's likely that you've gotten some regular birthday gifts for your girlfriend, and now you really want to find something unique and special that she'll cherish. If you want to gift her something that she'll use every day, then a new handbag is always welcomed. Find out her favourite designer and whether any of her current handbags are looking worse for wear and need replacing.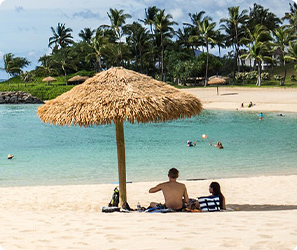 For something that she'll remember and get enjoyment from years after she receives it, the gift of a holiday for the two of you is something she'll be over the moon about. You don't need to splash the cash to whisk her away for a nice break; a one-night stay in a UK city she's always wanted to visit will be more than enough. However, if you really want to push the boat out, then a week on a sunny beach will never go amiss!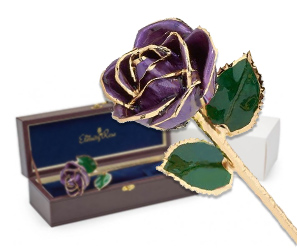 No matter what birthday gift you settle on, you know full well that this gift should be accompanied by flowers. You can find wonderful bouquets everywhere, but if you're searching for an option that will give her continuous joy throughout the year, then a real glazed rose is a great choice. Made of real roses in a wide range of colours from dark red to blue, these glazed roses will become a permanent centrepiece in your home.

Birthday gift ideas for your mum
You probably can't afford to splash out in the way that some of those celebrities did, but with your mum as the first lady in your life, it's important you make a fuss when her birthday rolls around. This is especially true if she's approaching an important birthday, in which case, spoiling her is truly the name of the game.
The useful Gifts
If your budget won't stretch to lots of birthday gifts this year, then consider just getting one good gift. Your mum won't appreciate it if you buy her lots of poor-quality things, so consider what she needs and buy her one item that is designed to last. She may have mentioned that she needs new luggage, shoes or new towels.

You may not think these items make the most exciting gifts, but if she needs them, then she'll definitely appreciate how much you've clearly thought about what you've gotten for her. If you have a bigger budget and know there's something expensive your mum could really do with but can't afford herself, then why not get her this in lieu of a gift? Whether it's buying her a washing machine, paying for her boiler to finally get fixed or giving her some money that she can put towards some home renovations, this is definitely a gift she'll find useful.
Luxurious gifts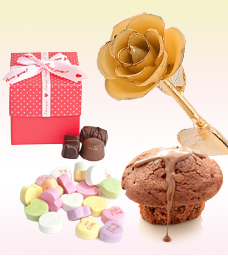 For something a bit more exciting, a luxury skin care set will always be appreciated, as will expensive makeup that she's reluctant to treat herself with. If she's a fan of flowers, then why not buy her a glazed rose, which will add a beautiful floral touch to any room in her home? There are plenty of colours to choose from, meaning you can make sure you choose her a rose in her very own favourite shade.

Add a beautiful box of chocolates and you're good to go! If your mum's sweet tooth is more inclined to sugary goods than it is with chocolatey ones, then you could create your own sweet hamper for her with all her favourite treats. Buy a selection of penny sweets and either bag them up in clear bags tied with a ribbon or decant them into old-fashioned glass jars. You could even make little labels for each jar.

As it is her birthday, you could really push the boat out and purchase a spa day for her to enjoy. Take her out for a great birthday gift or buy a pass for her to take a friend too. She'll soon be calling you her favourite child!
Sending Birthday Gift Parcels Abroad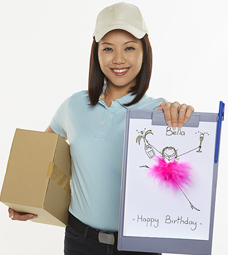 If you or your mum live in the UK and the other lives abroad, you may be wondering how to get her birthday gift to her in time. Of course, postage and packaging is a cost you should definitely factor into your birthday gift budget as you don't want any nasty surprises when you're in the local post office!

Thankfully, the Royal Mail in the UK is a reliable postal operator, promising delivery to European countries in 3–5 working days and to the rest of the world in 5–7 working days. Pretty quick! To see how much this would charge, simply head to their site, where they have a handy breakdown of costs to ship letters and parcels to different countries around the globe.

Of course, if you're looking to post something to the UK from a different country, it's often recommended that you use a private courier. With couriers, they will usually pick up your parcel from a designated location, and often, you'll be able to organise this service online. If you don't have enough time to send a parcel, then you could buy something from a company that has a presence in a location near to the birthday boy or girl. Simply choose their address as the delivery address, and you won't have to worry about organising separate delivery! Often, you can add a personal message if the company usually provides a gifting service.
Happy birthday from all around the world
Stuck on what to write? Why not learn to say happy birthday in the language of the country they're living in?
From the UK to Zimbabwe—how does everyone say happy birthday in their mother tongues?
Portuguese
Feliz aniversário
Japanese
Otanjoubi omedetou gozaimasu
German
Alles gute zum geburtstag
Afrikaans
Veels geluk met jou verjaarsdag
Swedish
Grattis på födelsedagen
Norwegian
Gratulerer med dagen
Birthday Gifts for Men: What Do They Really Want?
Of course, women aren't the only ones who are made a fuss of when their birthday rolls around, and you may well be posting a birthday gift to your dad, brother or boyfriend.
Whether you buy thoughtful gifts that let them know you've been listening to them closely or joke presents that will make them laugh, you'll probably still need some help when it comes to buying birthday gifts for the men in your life. We'll be providing some direction on what birthday gifts are most desired and what joke presents will go off with a bang.
Birthday gifts for your brother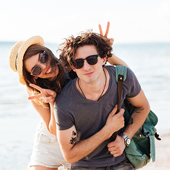 You've known your brother most of your life or all of it if he's older than you. This means you probably know his interests, especially the ones from when he was little. Combine a useful gift, such as an item of clothing or a new game, with a joke present that references something you both enjoyed when you were little. This could be a favourite sweet treat or even a teddy of a cartoon character you used to adore for a hit of nostalgia that'll have him searching for other things he used to love when he was little.
Birthday gifts for your dad
A good gift for your dad probably consists of a nice scarf and a bottle of alcohol that he likes. Play it safe with items such as these or play it a little risky and book him an experience day that he wouldn't think to book for himself. This could be something he would love, such as a day test-driving supercars, or something hilarious, such as a zorbing experience that he can do with your mum by his side. Make this birthday one for him to remember!
Birthday gifts for your boyfriend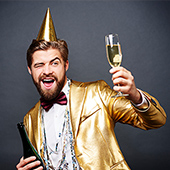 It's very likely that you already have a long list of birthday gifts you're planning on buying for your boyfriend, including such things as aftershave and his favourite chocolate. However, if you want to get him something a little different, then why not get him a gift that relates to something you both enjoy? This could be related to an activity, such as a cinema pass so the two of you can enjoy watching films together all year, or even a trip to a city you've been meaning to go to.
Birthday Traditions in the UK
One of the most important birthday traditions in the UK is giving gifts, which, if you've read this guide closely, you will have mastered by now! It's also traditional to give cards, and though birthday traditions differ all around the world, many westernised countries share the same birthday traditions as in the UK.
For example, it's usual for the person celebrating a birthday to be treated to a party or a meal with family and friends that someone else plans and pays for. As British people get older, it's usual for everyone to 'chip in' for the birthday boy or girl if everyone is doing something together that is a little more expensive.
Traditional actions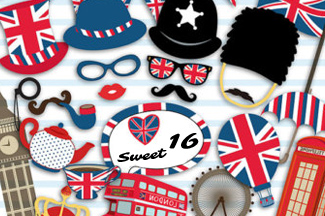 As in America, reaching the age of 16, often known as 'Sweet 16', is considered to be an important birthday in the UK. It's customary to celebrate with a birthday party and to receive a larger gift than usual. However, it is the American cultural influence in the UK that has made us consider 16 to be important as previously, it wasn't considered to be particularly important. The age of 18, however, has always been a big age in the UK as legally, UK teens from that age onwards are allowed to do many more things.

These include buying and drinking alcohol, as well as being considered legally as an adult. As for old customs, it's traditional to receive a key to the house when reaching 21 years of age, an act that speaks to the responsibility you should assume at this age. A young man given the key to the house at this age is said to be able to come and go as he pleases, meaning he can stay out as late as he likes!
Birthday treats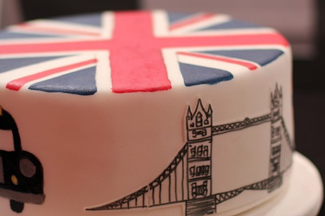 A birthday is seen as a day of excess in the UK, and many people use it as an opportunity to treat themselves. They may go out for a nice meal, use it as a day off from a diet or allow themselves quite a few slices of birthday cake.

Typically, a birthday cake is a staple of the day, and many adults celebrating a birthday will take baked goods such as this into their place of work so that everyone can join in on the celebration. When being presented with a birthday cake, it's traditional that the lights should be switched off and that the candles lit on the cake should match the age of the birthday boy or girl. Everyone sings 'Happy Birthday', ending with three cheers of 'hip hip hooray', and then the person celebrating blows out their candles, making a silent wish as they do.
Birthday Party Etiquette in the UK
In the UK, adults tend to only make a big fuss out of special birthdays. For more 'regular' birthdays, British adults are most likely to go out for a meal with family and/or friends and perhaps go for some drinks with work colleagues. Celebrating a birthday at work can be a little more delicate, but usually, everyone chips in to buy a card that everyone signs.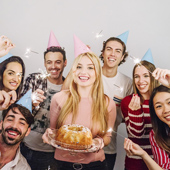 If you work in a very generous office, everyone may even put in extra cash to get gifts too. It's customary to invite everyone in the office out for a drink if this is what you would like to do, but if you'd rather only go out with a few of your colleagues, then it's best to keep it on the down-low and keep any posts off social media!
Still stuck on what gift will be best to give your mum, sister, girlfriend, daughter or wife? Well, as with all people who find themselves a little lost, it's always best to look to the stars for guidance.
A sign from above: the perfect gift for their star sign












Aries
Confident, enthusiastic, passionate
Their perfect gift: Keep your Aries's life in order with an agenda planner that will help them stay ahead of competition.
Taurus
Practical, responsible, devoted
Their perfect gift: Your Taurus probably harbours a love for old-fashioned things. Why not give them a calligraphy kit so they can create beautiful cards for their friends?
Gemini
Curious, fast learner, adaptable
Their perfect gift: Their ability to pick up new pieces of information means a funny trivia kit is bound to go down well with your Gemini.
Cancer
Highly imaginative, emotional, sympathetic
Their perfect gift: Cancers love nothing more than snuggling up with the people they love and having a good cry at a sad film. Indulge them by buying them a warm blanket to cuddle up with.
Leo
Creative, generous, cheerful
Their perfect gift: Leos are often big fans of the kitchen as it lets them create in an instant and gratifying way. A new recipe box with recipe cards they can customise is a great idea for this reason.
Virgo
Hardworking, kind, loyal
Their perfect gift: Virgos can find it hard to switch off. Help them relax by booking them a well-deserved spa day.
Libra
Social, gracious, cooperative
Their perfect gift: Constantly tagging you in social media videos designed to make you laugh means your Libra is likely to appreciate a book full of heart-warming anecdotes such as
this one
.
Scorpio
Brave, passionate, a true friend
Their perfect gift: Passionate yet subdued in style, your Scorpio will love a set of quality nail polishes in deep, rich shades.
Sagittarius
Funny, outspoken, generous
Their perfect gift: Always seeking new experiences with her loved ones, a Sagittarius will love the gift of an instant camera for her to document all her travels on.
Capricorn
Responsible, disciplined, ambitious
Their perfect gift: A Capricorn loves nothing more than to be organised at all times. Cater to her natural skills with a beautiful diary.
Aquarius
Independent, humanitarian, original
Their perfect gift: Their charitable nature means your Aquarius will love the gift of a vegan leather bag that they can throw everything in when they head off on their travels.
Pisces
Artistic, wise, musical
Their perfect gift: Their love for creativity and water means Pisces are likely to love a set of watercolours for them to experiment with.

No need to worry about the perfect birthday gift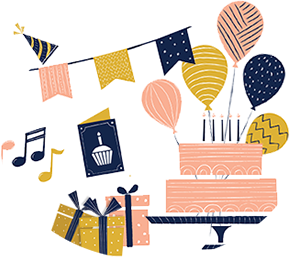 No matter the birthday gift idea that you settle on, they're sure to appreciate the thought and effort you've put into finding something that you think they'll enjoy. Whether you're looking to buy them something small that will let them know they're in your thoughts or you're planning a grand gesture that will make this a birthday one for the history books, we're sure you'll find the perfect item.
Hopefully, this guide has helped you break down what birthday gift would be the best for them, and they'll want to get you something equally as good by the time your birthday comes around! On that note, what's the best gift you've ever received? We'd love to know!