In this section are some popular gift themes for the fourth wedding anniversary, although there is no need to adhere strictly to this list. Ideas can be combined to produce a present that ideally suits the recipient(s).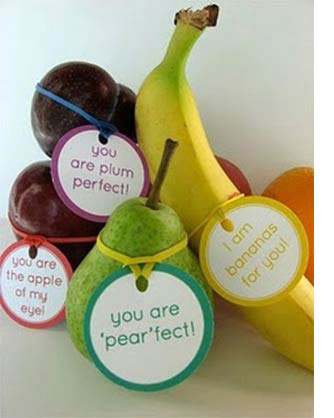 Traditional Theme for 4th Anniversary Gifts
In the United Kingdom, the traditional themes for the 4th year of unity are silk and linen, with linen representing the purity and honesty within a marriage, and silk signifying the elegance, connection and sensuality between a married couple.
In the United States, the traditional 4th anniversary theme is fruit and flowers, representing the hope for fertility for the married couple. These tokens also represent the relationship which blossoms and flourishes over time.
Modern Theme for 4th Anniversary Gifts: Electrical appliances
The modern list suggests appliances as the ideal fourth anniversary gift, representing the day-to-day practicality of married life.
Colour: Green; Blue
Gemstone: Blue Topaz
Substitute Gemstone: Amethyst; Blue Zircon
Flower: The geranium, and its positive qualities of gentility and comfort, together with the gratefulness and appreciation represented by the hydrangea, are the two flowers linked with the 4th anniversary.
A green rose makes a perfect alternative, in connection with the colour theme of the 4th wedding anniversary.
Traditional 4th Anniversary Gift Ideas
• Plants
• Floral-related products (eg, fragrant candles)
• Floral paperweight or stationery
• Books on flowers
• Silk scarf
• Basket of fresh flowers and/or fruit
• Floral print
• Garden tools
• Silk or linen bedding (such as pillow cases, sheets)
Modern 4th Anniversary Gift Ideas
• Electrical appliance for the house (eg, fridge, coffee machine, TV)
• Dark-Green Eternity Rose or Light-Green Eternity Rose (symbolising the colour green linked to the 4th wedding anniversary)
• Bouquet of hydrangeas or geraniums
• Blue topaz jewellery (eg, necklace, bracelet, earrings, ring)
• Amethyst or blue zircon jewellery as substitute gemstones linked to fourth wedding anniversary)
• Light-Blue Eternity Rose or Dark-Blue Eternity Rose (to symbolising the colour blue linked to the fourth wedding anniversary)
• Flower-themed gifts including the hydrangea or geranium (eg, fragrant candles, art print, perfume, plant)
A video is shown here of the Light-Blue Glazed Eternity Rose