If you or loved ones have reached the 12th anniversary, make the day special by giving a special gift that combines some or all of these traditional and modern gift themes to make a memorable and heartfelt token of appreciation.
Traditional Theme for 12th Anniversary Gifts
In the United Kingdom, linen and silk are linked with the 12th year of marriage, with linen having a deeper meaning of purity and truth. The elegance of silk and its interwoven threads symbolises the way a couple's relationship has strengthened over 12 years and reminds the couple to luxuriate in finer things of life.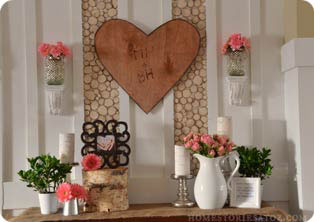 In the United States, the 12th wedding anniversary is traditionally marked by the theme of home décor, representing the sentiment that "home is where the heart is". As the home is improved through new stylish decor, so the couple's marriage changes for the better over time.
Modern Theme for 12th Anniversary Gifts: Pearls
Pearls, with their symbolism of wisdom, purity and honesty are the modern gift linked with the 12th anniversary.
Colour: Oyster-White
Gemstone: Jade
Substitute Gemstone: Tsavorite; Garnet; Pearl; Agate
Flower: The peony is the floral theme for this year of marriage, associated with a meaning of romance, in addition to good fortune and wealth as the blossom represents the shape of a coin.
A white rose is also sometimes given this year, in connection with the colour theme of the 12thwedding anniversary.
Traditional 12th Anniversary Gift Ideas
• Silk underwear (lingerie, boxer shorts)
• Linen or silk sheets
• Linen or silk tableware (napkins, table cloth)
• Home décor ideas (eg, ornaments, artwork, renovations of the kitchen, bathroom, bedroom etc.)
Modern 12th Anniversary Gift Ideas
• Flower-themed gifts including the peony (eg, fragrant candles, art print, perfume, plant)
• Fresh bunch of peonies
• Pearl-White Eternity Rose (symbolising the colour oyster-white linked to the 12th anniversary)
• Pearl jewellery (eg, necklace, bracelet, earrings, ring)
• Jade jewellery
• Tsavorite, garnet or agate jewellery as substitute gemstones linked to the 12th wedding anniversary
Check out the video below of the Pearl-White Glazed Eternity Rose