Read on to find exciting and inspirational ideas for the occasion of the 10th wedding anniversary. You can combine any or all of these suggestions into one unique present that will be cherished for a lifetime.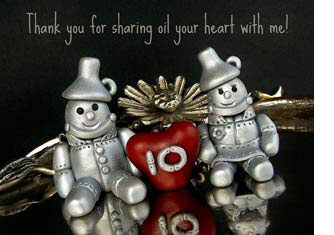 Traditional Theme for 10th Anniversary Gifts
In the UK, the 10th anniversary is linked with tin, while in the United States, aluminium is the traditional material. These metals share the same properties of flexibility and long-lasting durability, which perfectly reflect the unbreakable nature of a 10-year long marriage.
Modern Theme for 10th Anniversary Gifts: Diamond Jewellery
Diamond jewellery has been suggested as the modern 10th anniversary gift, with the brilliant radiance and strength of diamonds reflecting the beautiful durability of 10 years of marriage.
Colour: Blue; Silver
Gemstone: Diamond
Substitute Gemstone: Green Tourmaline; Onyx; Crystal
Flower: The daffodil is the 10th anniversary flower, with its meaning of faith, truthfulness and forgiveness. As the daffodil returns without fail every year in its beauty, it reflects the unconditional love between two people who have been married for 10 years, and who continue to turn to one another for support.
A blue or silver rose is also often given on this occasion, in connection with the colour themes of the 10th wedding anniversary.
Traditional 10th Anniversary Gift Ideas
• Aluminium or tin paperweight
• Aluminium or tin figurine or sculpture
• Tin or aluminium house items (eg, biscuit container, vase, plates, goblets, candle holder, bowls)
Modern 10th Anniversary Gift Ideas
• Silver-Dipped Eternity Rose (symbolising the colour silver linked to the 10th anniversary)
• Diamond ring
• Flower-themed gifts including the daffodil (eg, fragrant candles, art print, perfume, plant)
• Diamond jewellery (eg, bracelet, necklace, earrings)
• Green tourmaline, onyx or crystal jewellery as substitute gemstone options linked to the 10th anniversary year
• Diamond money clip
• Fresh bunch of daffodils
• Dark-Blue Eternity Rose or Light-Blue Eternity Rose (symbolising the colour blue linked to the tenth wedding anniversary)
Check out the video here of our natural Dark-Blue Glazed Eternity Rose